As summer heats up, the joy of gathering for grill nights with friends in the garden returns. Many head straight to the supermarket, opting for large cuts of meat. However, a glance at the packaging reveals not just fat but also a considerable calorie count. How about a healthy alternative, guilt-free?
A mindful approach to nutrition is a boon for body, mind, and soul. While achieving a healthy diet requires a bit of research, with the right know-how and a passion for new dishes, almost fat-free grilled meals can be delicious and leave you feeling energized.
Grilled Zucchini – Virtually Calorie-Free Veggie Delight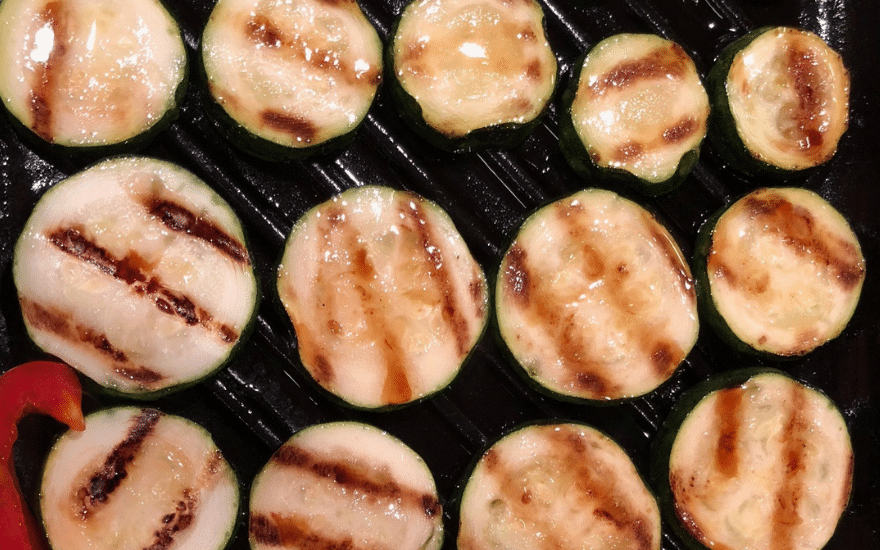 Zucchini is universally beloved for its mild flavor and versatility. Whether creating savory zucchini spaghetti, enhancing it with homemade tomato sauce, or enjoying it in a tasty zucchini salad, this vegetable is also a sought-after grill item.
With a mere 17 calories per 100 grams, zucchini is perfect for the barbecue. Given its low calorie count, dips and a refreshing beer can afford a few extra calories. The best part: Zucchini requires minimal seasoning and tastes heavenly when grilled in slices, even without herbs.
After washing and slicing the zucchini, it's time to season. Lightly brush the thin slices with vegetable oil, then easily sprinkle your favorite seasonings. Save the salt for after grilling to keep the slices delightfully fresh.
Great Tips for Grilled Zucchini:
Cut slices thicker (about 1 cm).
Enhance with thyme and rosemary.
Apply black sesame seeds.
Grill lightly.
Longitudinal slices are easier to handle than round ones.
Prepare and serve with a homemade yogurt dip.
Stuffed Mushrooms: Vegan Highlight on the Grill
Mushrooms are delicious even without filling, but when grilled, they take on a particularly savory flavor. Grilling brings out their original aroma, transforming their texture and intensifying their taste.
Similar to zucchini slices, mushrooms are easy to grill without lengthy marination. Mushroom enthusiasts only need a bit of vegetable oil and garlic, complemented by soy sauce. Mix everything, let the cleaned mushrooms marinate for half an hour, then wrap them in foil and place them on the grill.
Mushroom Tip:
Turn mushrooms after about two minutes of grilling to evenly distribute heat and allow the marinade to infuse the mushrooms faster.
Opt for brown mushrooms for a more intense flavor, as they outshine white mushrooms.
No need to worry about calories; mushrooms have 22 kcal per 100 g.
For Absolute Meat Fans: It Doesn't Always Have to Be Pork
Pork is one of the most popular meats in Germany, especially at BBQs. However, its high fat and cholesterol content deem it one of the unhealthiest meat options. Additionally, its calorie count of 242 kcal per 100 grams is off the charts.
For those interested in lower-fat options, consider chicken or turkey. Both meats pair well with a generous salad spread. Grilled chicken is also delightful with a fine sauce or grilled tomatoes. The marinade might be a bit more elaborate, but depending on your preferences, paprika, vegetable oil, salt, and pepper may suffice.
Seafood from the Grill: Rich in Healthy Nutrients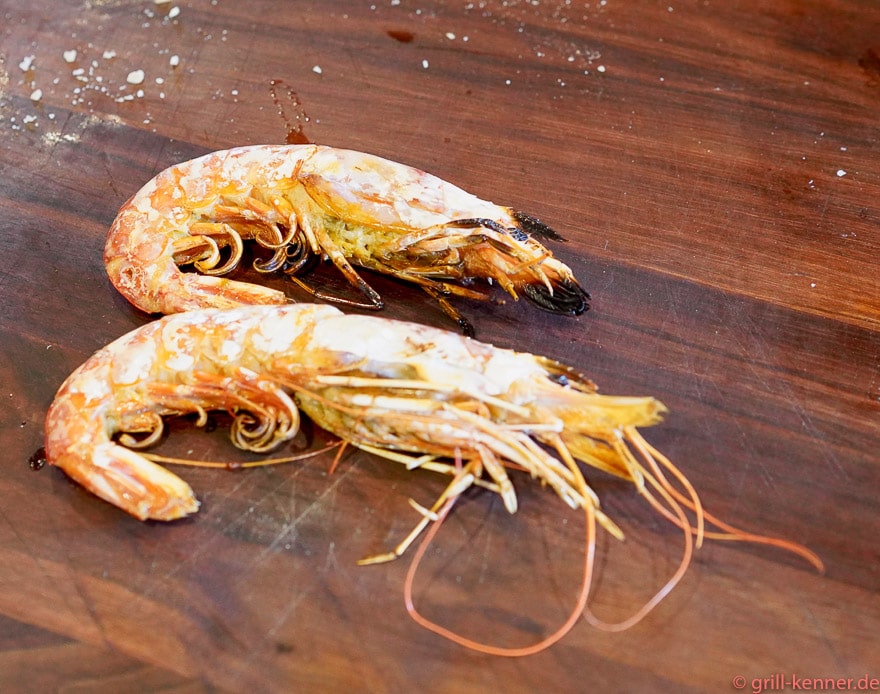 Grilled shrimp is the epitome of perfection and a must-have for any great party. Reusable metal skewers are ideal for threading ready-to-grill shrimp, marinated with parsley, lemon, crushed garlic, oil, and pepper – a perfect marinade ready in no time.
Shrimp are ready within 5 minutes on well-oiled grill grates. Serve with tomato or mayonnaise dips, and consider making your own to significantly reduce calories. Other delectable seafood options include mussels enhanced with lemon, grilled lobster, cod, halibut, and swordfish.
Grill Desserts – Are They Actually Delicious?
Fruits are a delightful treat year-round, providing essential vitamins and nutrients. The high water content in certain fruits makes them especially refreshing. While watermelon may not be the best for grilling, a salad of watermelon, feta, and cucumber is a refreshing option on hot days.
For grilling, consider pineapple, apple, or even pear. Pears fall in the mid-range for calories and, with minimal fat per 100 grams, offer a tasty grilled dessert. Some fill pears with jam and grill them, while others caramelize the fruit for a wintery aroma.
Grill Dessert Tip:
For a striking presentation, grill pineapple slices, even more flavorful with a touch of honey. No honey is needed, as pineapple is naturally sweet.
As a dessert, grilled fruit is excellent. For smaller portions, consider serving each with a scoop of homemade ice cream to keep everyone worry-free about calories.
These are just a few ideas for a conscious and healthy approach to grilling. Enjoy the summer, delicious food, and good company!